"Labour Solutions Specialist"
Welcome to D & R Enterprises
D & R Enterprises is a Construction Recruitment and Consulting Company that specializes in sourcing qualified construction professionals that are highly trained and experience in their discipline or craft. We specialize in construction but are very comfortable in all industries. We are the way of the present and future bringing talented personnel to professional organizations, companies or contractors together for the betterment of both.
Why D & R Enterprises? Details, execution, experience, integrity and value for the employee and the employer that wants results and confidence in their workforce and job.
D & R Enterprises advisors target 4 key area or responsibilities:
1) Managers- Construction, Industrial, Commercial, Sales and Operations from company CEO?S to Project Managers and Superintendents.
2) Craftsman- Mechanical, Civil and Earthworks.
3) Technical and Support- QA/QC, Safety Advisors, Estimators and Schedulers, Cost Control and Systems Specialists.
4) Professionals- Engineers, Technologists- Mechanical, Civil, Earthworks.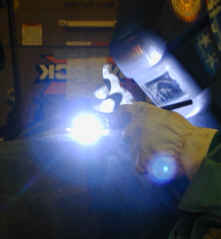 ?2007 D&R Enterprises
All Rights Reserved