"Labour Solutions Specialist"
Services
D & R Enterprises is a company that provides diverse personnel for your project or organization. The company can offer a payroll system that covers personnel as well as a fee schedule "A" for personnel directly hired by our clients. Some of the impressive reasons to use D & R Enterprises for your personnel needs are as follows:
-Allows clients to focus on their core business.
-Effective way to bring in new expertise.
-Aid in planning/scheduling.
-Address overall skilled labour shortage and/or variable workload.
-Business expands into an area that in-house expertise and/or time does not match their needs.
-Effective way to control or reduce employer numbers.
-Construction personnel can be re-deployed on a planned basis.
-Control start-up and lay-off costs associated with labour.
-Established foreign recruiting experience.
-Access to established and structured training facilities.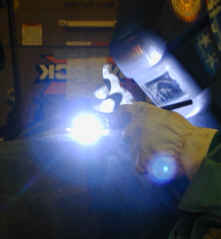 ©2007 D&R Enterprises
All Rights Reserved